Anyone who knows me, will tell you that I have always done my own thing and that I really dislike being told what to do.  And in response to be doing told what to do, my response is usually accompanied by a pulled face, a pout and what a friend calls "That Power Attitude."  A big part of this is because leadership is my default position, some of it is a lack of humility on my part and I think this is amplified by the individualistic culture we live in, a culture which places personal choice above everything else, as long as we don't harm anyone on course.  Simply put, we don't like authority or even commitment, as it encroaches upon our autonomy, liberty and the future imagined possibilities we have about what by saying a firm 'yes' to something could close off for us.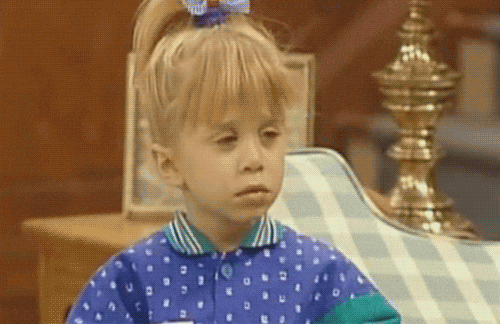 However, if I claim to be a follow of Jesus and am trying to grow in friendship with Him then there is something not quite right about this default position of mine.  You see the last words of His mother in the Gospel are simply, "Do whatever He tells you to do" and there is a clear disconnect there between my attitude to life and the attitude the Gospel calls me to have.  Yet as unsettling and unnerving as these words are, the fact is, as followers of Jesus, we are called to follow HIS way and not our way, or the ways of the world.  Whilst this can be a little scary at times, it opens us to become the person God desires us to be, it ultimately leads to true happiness and our deepest fulfilment. Mary is the perfect exemplar of this, she who is full of grace, was fully open to all that God desired to do in and through her.  And when Jesus gave Mary to us as our mother (when He hung on the cross) we can trust that this is a role she takes seriously and that she desires to accompany us as we learn what it means to 'do whatever He tells you to."  And if you don't believe me, then let me share with you a little story about how she worked in my life quite recently.
I arrived in Lourdes last Summer, as I neared the end of completing a Masters in International Law.  It had been an intense year; a once in a lifetime opportunity to return to my studies and I had given the year my absolute all.  The reward of this was the opportunity to present research with UN Women in Washington D.C, a fully funded PhD scholarship and many other exciting things.  The hard work had paid off, yes, but the reality of this, was that I arrived in Lourdes not only exhausted, but also with a hardened heart and coldness in me which I didn't like but also didn't know how to shake off.  I had spent the best part of the year doing whatever I wanted to do, doing whatever Law School wanted me to do and not doing what the Lord wanted me to do and that came at a cost I didn't see coming.
Yet through a simple act of service in Lourdes, by helping incredibly sick pilgrims bathe in the miraculous waters, I felt Our Lady begin to speak to my heart.  The work in the baths is challenging, you see many disturbing things and really do touch humanity in all its rawness. Each shift we begin by kissing the floor; in humility for the work we are about to undertake, in penance for sinner and in reverence of the holy ground we stand on as the sick really are the presence of Jesus Christ among us.  This humility and service, goes against the grain of the world, but it really is the Jesus way.  It certainly flew in the face of the culture I was so caught up in at Law School.  One thing that never ceases to amaze me in Lourdes, is that you go to help others and you quickly realise that you are the one in most need of help and healing.  It's a strange paradox.   And through this simple act of service, done to help pilgrims respond to Our Lady's call to come and wash in the waters, the disunity in my life became more apparent, I felt my heart begin to soften and some of that hardness fade a little.
Our Lady in her gentle way, showed me once more what it means to follow Jesus and to lead for Jesus in the world.  I remember sitting across from the Grotto, realising that I had struggled at University because I was walking on two paths.  At times, I was frightened to commit fully to the Jesus path, because what if I missed out in terms of career and opportunity?  Law school is tough enough without further compromise, it is super competitive and you need drive and ambition to get where you want.  Yet Jesus tells us we cannot serve two masters, and in trying to do so, I not only didn't "do whatever he tells [me] to do" but I closed my heart off to Him and in my quest to "get on" in life, I lost sense of who I was and who I was called to be.  Yet at that Grotto, the gentle and tender love of Our Lady very quietly turned my gaze back upon her Son.  I heard a whisper in my heart: this isn't how you are called to lead Collette, this isn't who you are.  Power, money, influence and status are of the world, and they are not to be your concerns.  You are called to service, faithfulness and to infuse the legal sector with a gentleness that you do not find in the legal world.  In that moment, I received my invitation to "Do whatever he tells you to do" and to trust in the words of the Lord that if I seek His Kingdom first, then all the other things would be given to me.
Now this is a lot easier to say than it is to live, because it is scary to tread paths when you can't clearly see the final destination, but is Mary not our role model here too?  Could she have known all the Lord asked of her at the Annunciation? I'm not sure.  But think I do know, is that she knew Who was asking the question, she knew the Lord and her trust was in Him which gave her the courage and freedom to respond so generously and completely.  Her whole life on earth was one of doing 'whatever He tells you to do" and to this day, all generations STILL call her blessed.  Would she have known this in that little house in Nazareth?  And as children of Mary, we are called to follow the path to Christ she has traced for us, she is the disciple par excellence.  So, as we hit the month of May, traditionally Mary's month, why not take a little time out with Mary?  Pray a decade of the rosary, bring some flowers to a Lady Chapel, read the Gospel stories where she appears. Ask her every month, but especially this month, to help you open your heart a little more to her Son, to help you follow her gentle example and to give you the courage to be able to hear more clearly and respond more fully to whatever it is Jesus is asking of you in your families, relationships, places of work and study, and maybe even your vocation.